Helpline : +44 1483 550390 8.30 - 17.30
Purchasing Used Engines
We have a large stock of quality used engines to fit all makes of vehicle including Japanese, Korean and European Brands. Our used engines are sold as 'turning and complete' with the gearbox and all the ancillaries present on shipment.

We can accomodate requests for engines in any quantity and can offer very competitive prices on all of our petrol and diesel ranges.

If you have specific engine requests our experienced Export Team will source them for you.

Customers are welcome to visit our premises in the UK to view the engines in stock.
Placing Engine Orders
If you would like to place an order for used vehicle engines call our Engine Team on +44 1483 550390 or email them at sales@engineexport.co.uk supplying the following information:
Engine Codes - please supply us the codes of the engines you require (this is very important so that we can correctly match the engine you require to the make/model of vehicle)


Quantity of engines required Shipping details - we request that customers pre-arrange their own transport or a container for the shipping of all engines
Engine Shipment Details
All engine orders are processed by our specialist Engine Export team. They will oversee your order from engine preparation through to the loading of your transport or container. For large orders we will require an initial deposit from you and, for all orders, payment in full before shipping.
Shipping details are as follows:
We can load 20ft or 40ft container units, lorries or other suitable methods of transport.
Lifting straps are placed on all engines to ensure safe loading and to ease unloading at destination.
All shipments are loaded in layers using an arrangement system of 3 units high ensuring that all orders are transported in a stable condition and arrive safely at their destination
Used Vehicle Engine Preparation for Export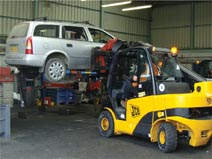 End of Life vehicles arrive at our ATF site where they are transferred to our de-pollution bays for preparation of the engine and gearbox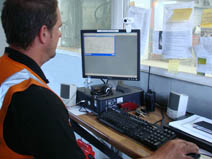 Customer orders are processed and verified before the removal of engines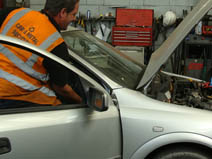 All of our used engines are checked for completeness and turned to confirm full working order. The vehicle mileage is verified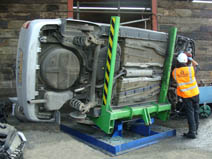 After the de-pollution process vehicles are moved to our dismantling bay. An adjustable tilting frame enables full access to the underside of the vehicle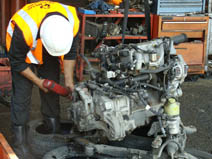 The engine is carefully removed from the chassis and carefully inspected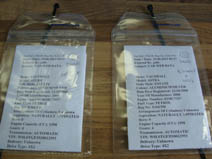 An identification label is prepared showing make and model of vehicle and the engine specification details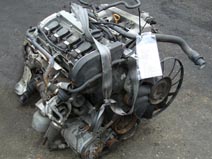 Engines are prepared for shipment with identification labels and lifting straps attached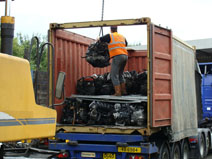 All engines are carefully loaded by our Export team

TRUSTEDCOMPANY | | | COMPETITIVEPRICES | | | EXPERIENCEDRELIABLE | | | GLOBALEXPORTERS |
Copyright © Engine Export Company 2016. All Rights Reserved
Company Registered in England and wales : 8725950 - VAT Registration Number : 204 0864 41.